A collation made from local waste material - in this case Kolding, Denmark.
Future scenario: 30 years from now all textile production for fashion will be banned, and we will therefore be forced to look for new, alternative materials.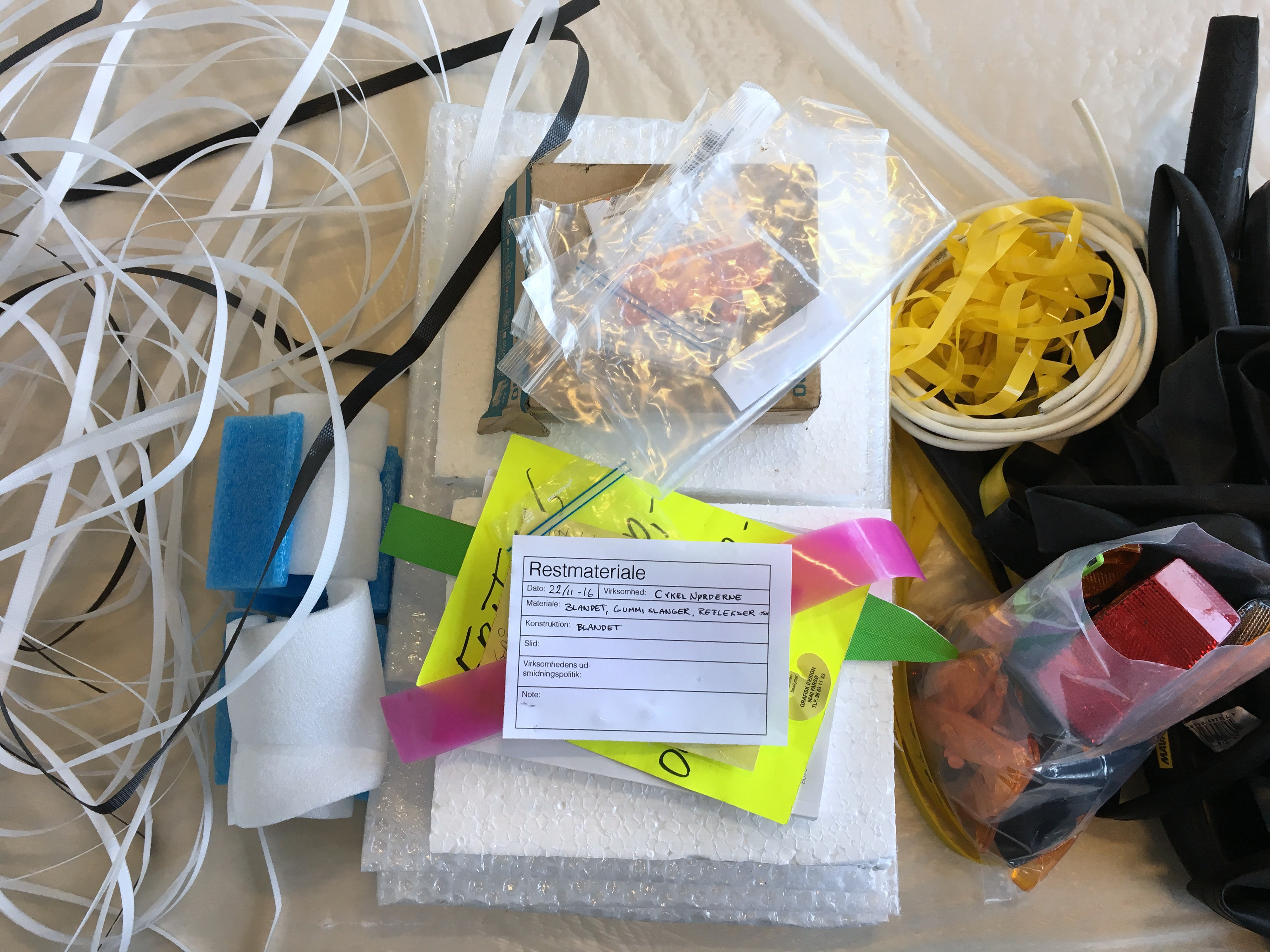 Some of the donated materials made into final fabrics.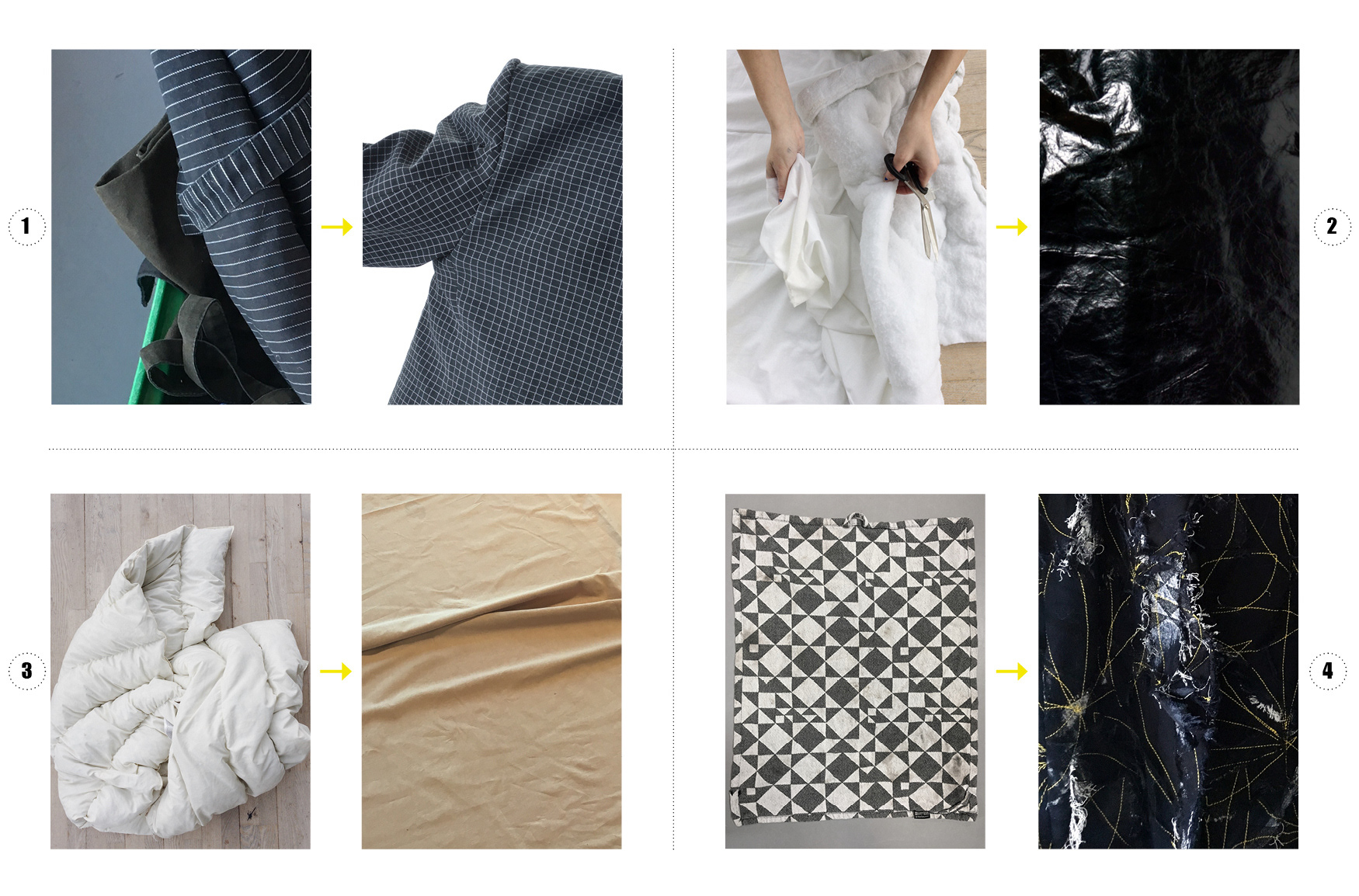 Circle of life - From donator -> LAP -> costumer -> LAP -> (costumer).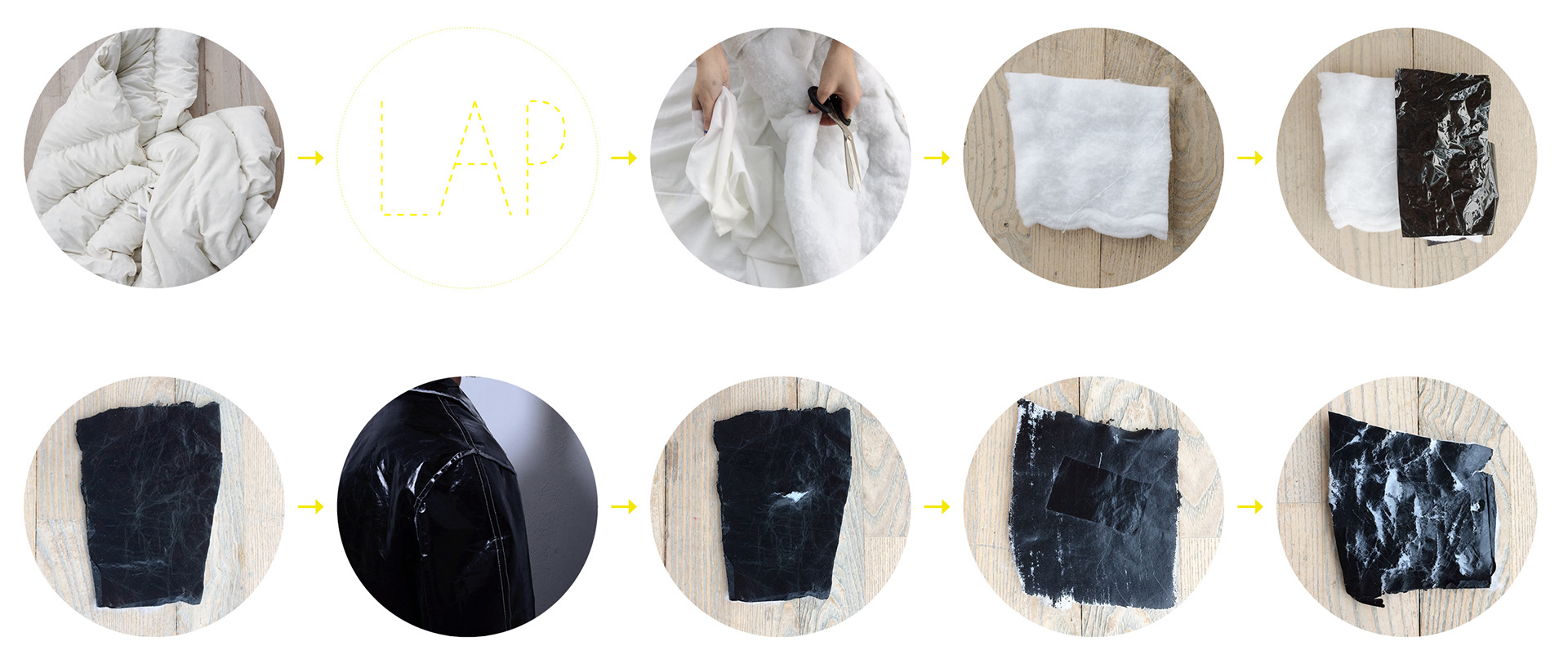 Hang tag - Design laboratory for waste design - LAP.
Mood board - textile and shape.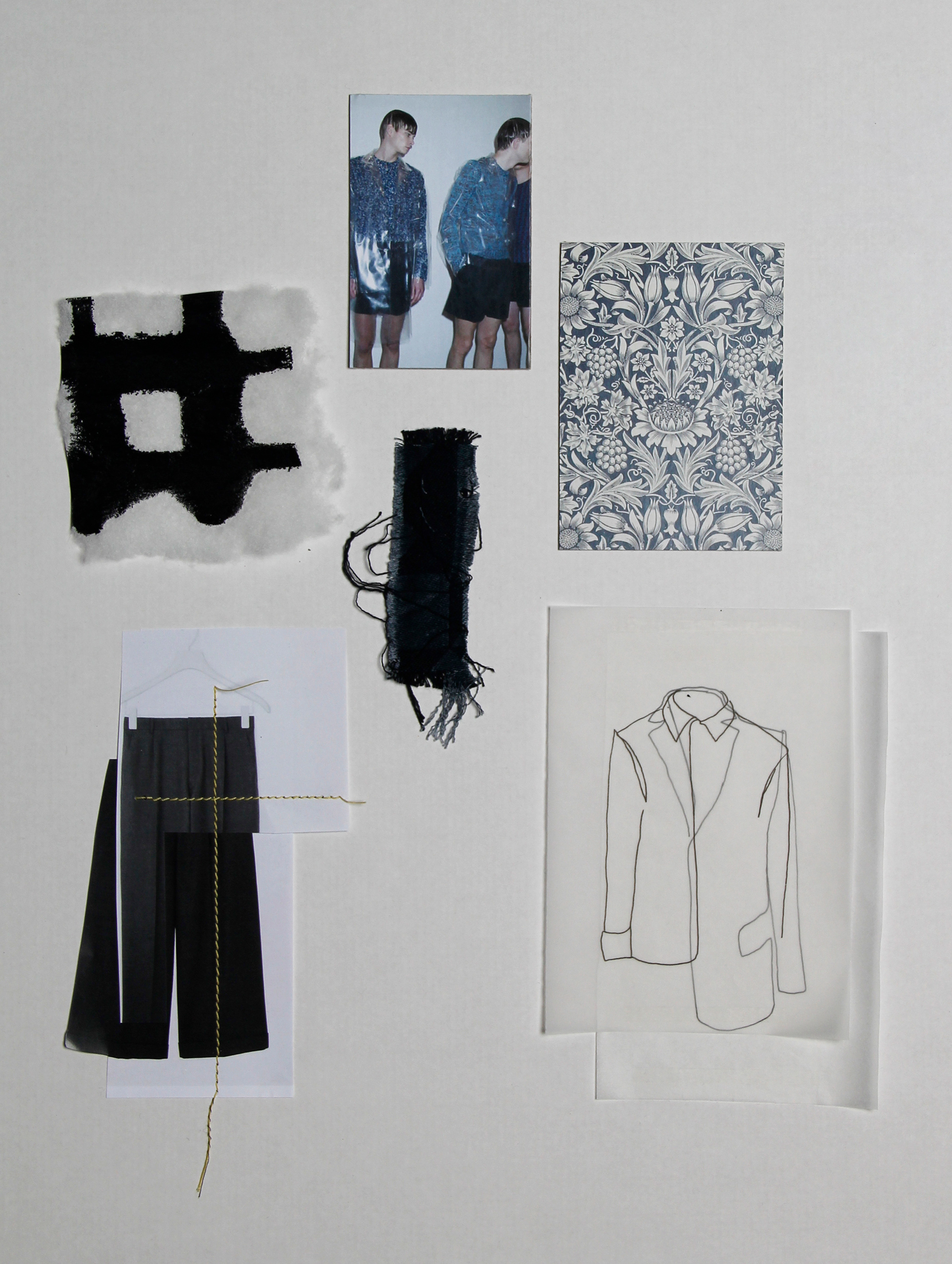 Persona - Genders will be more alike and it will be possible to share a wardrobe.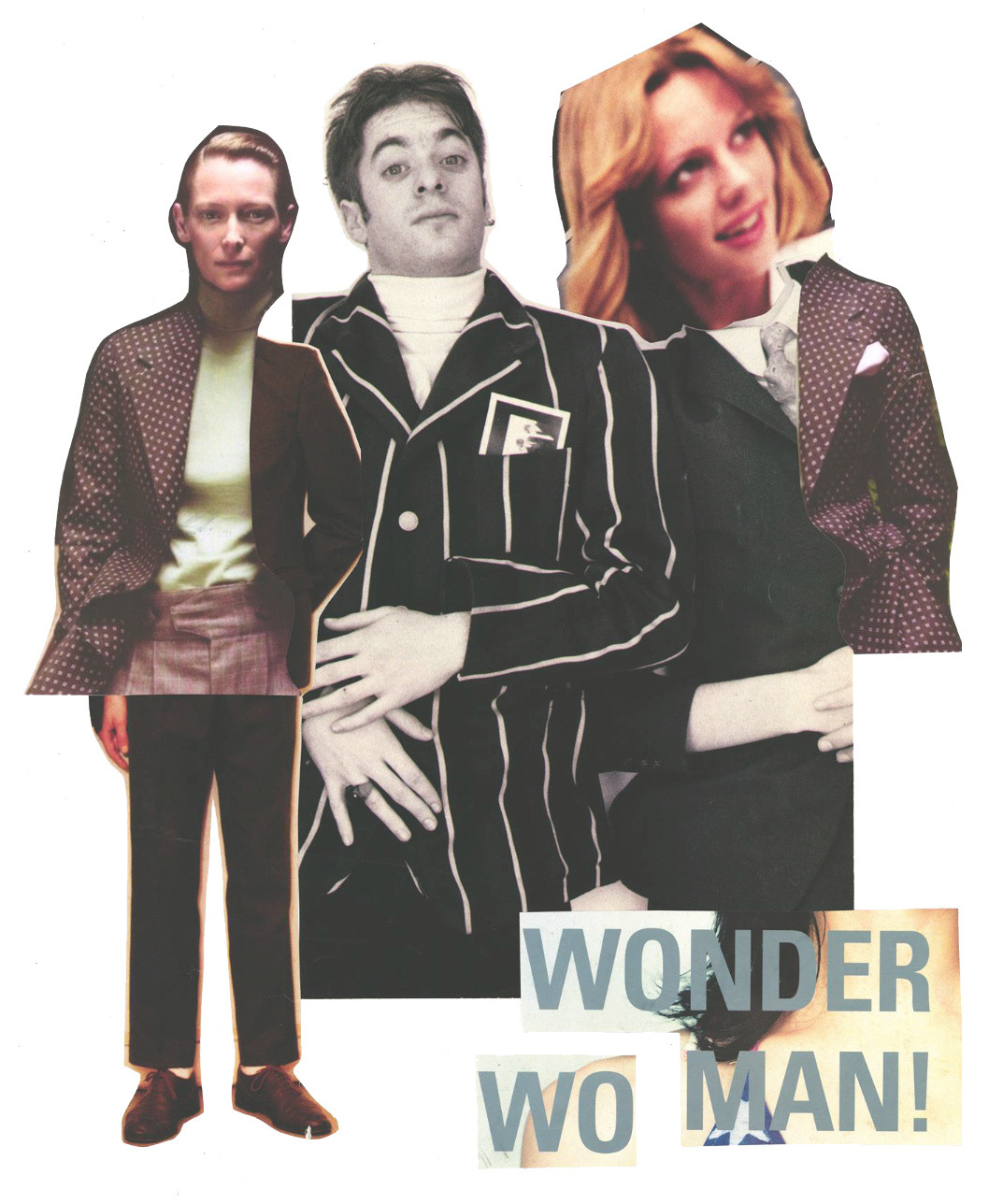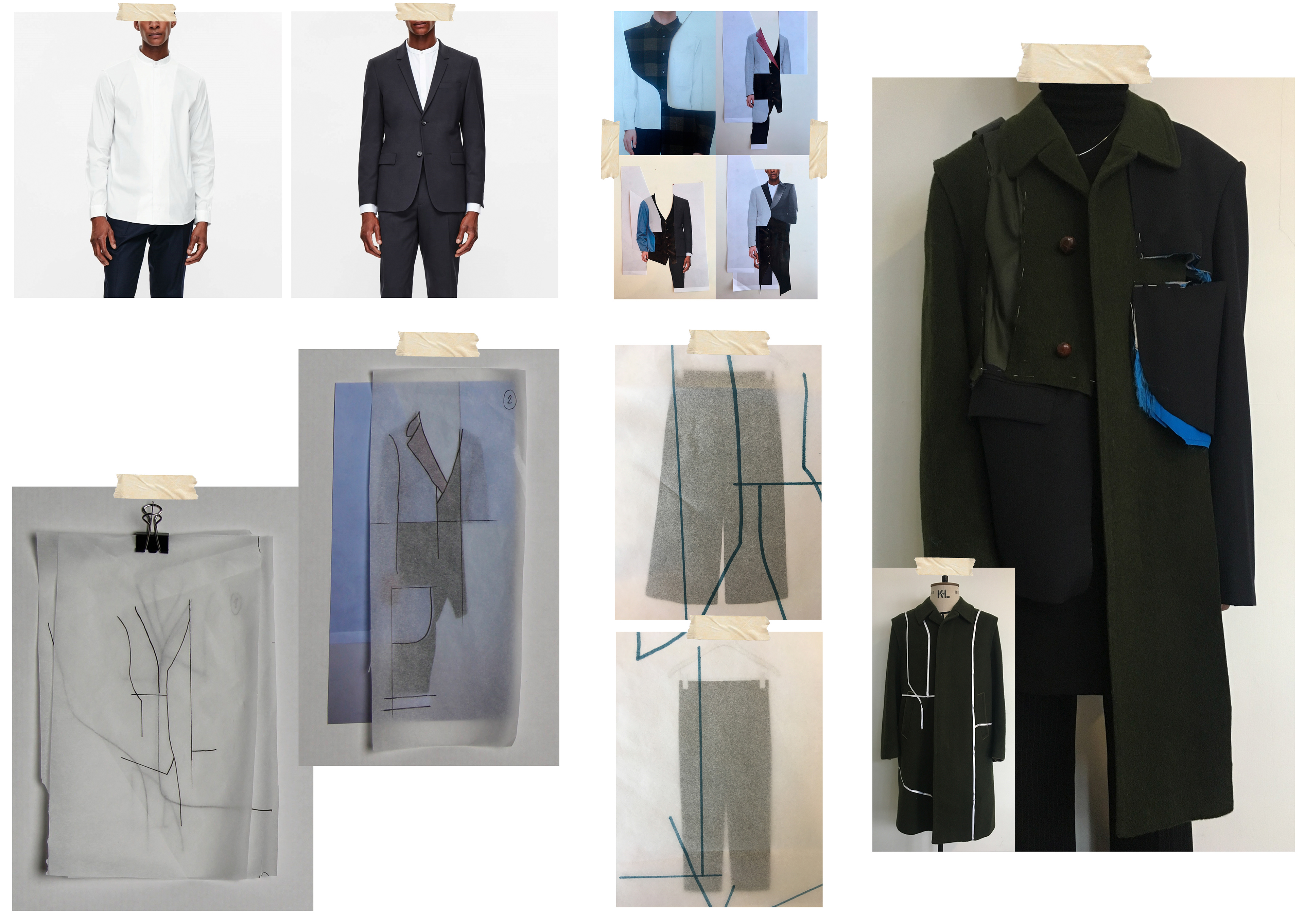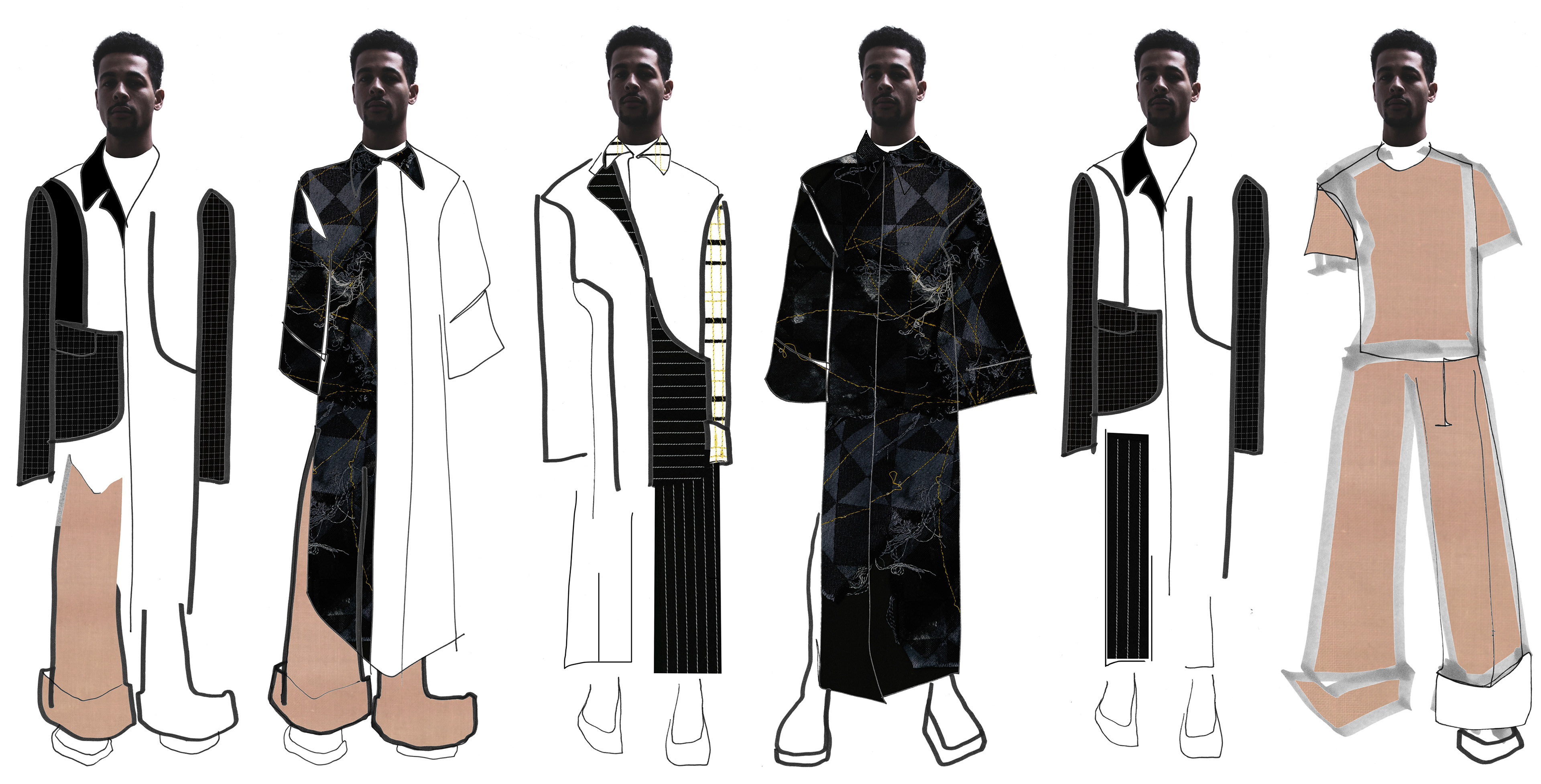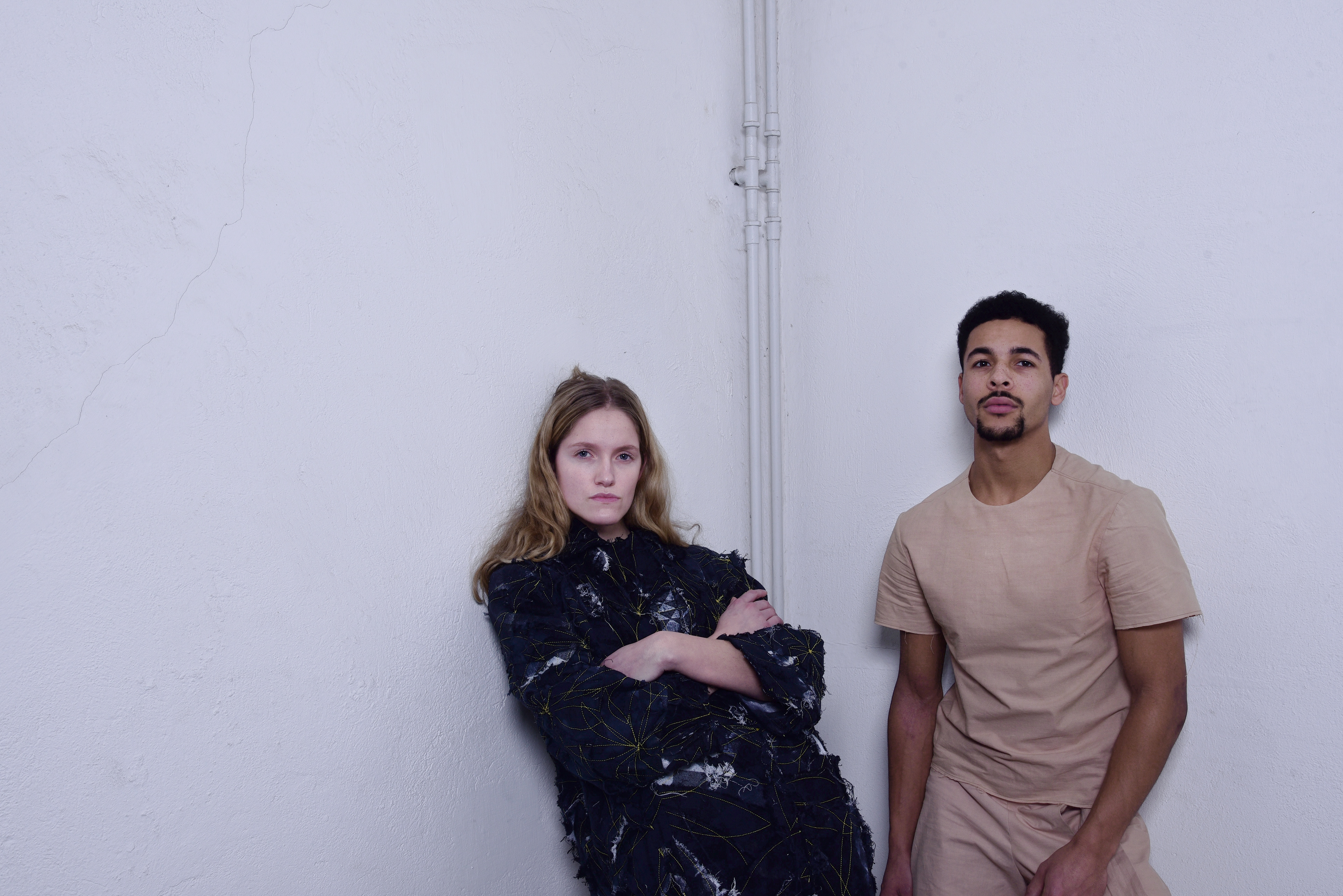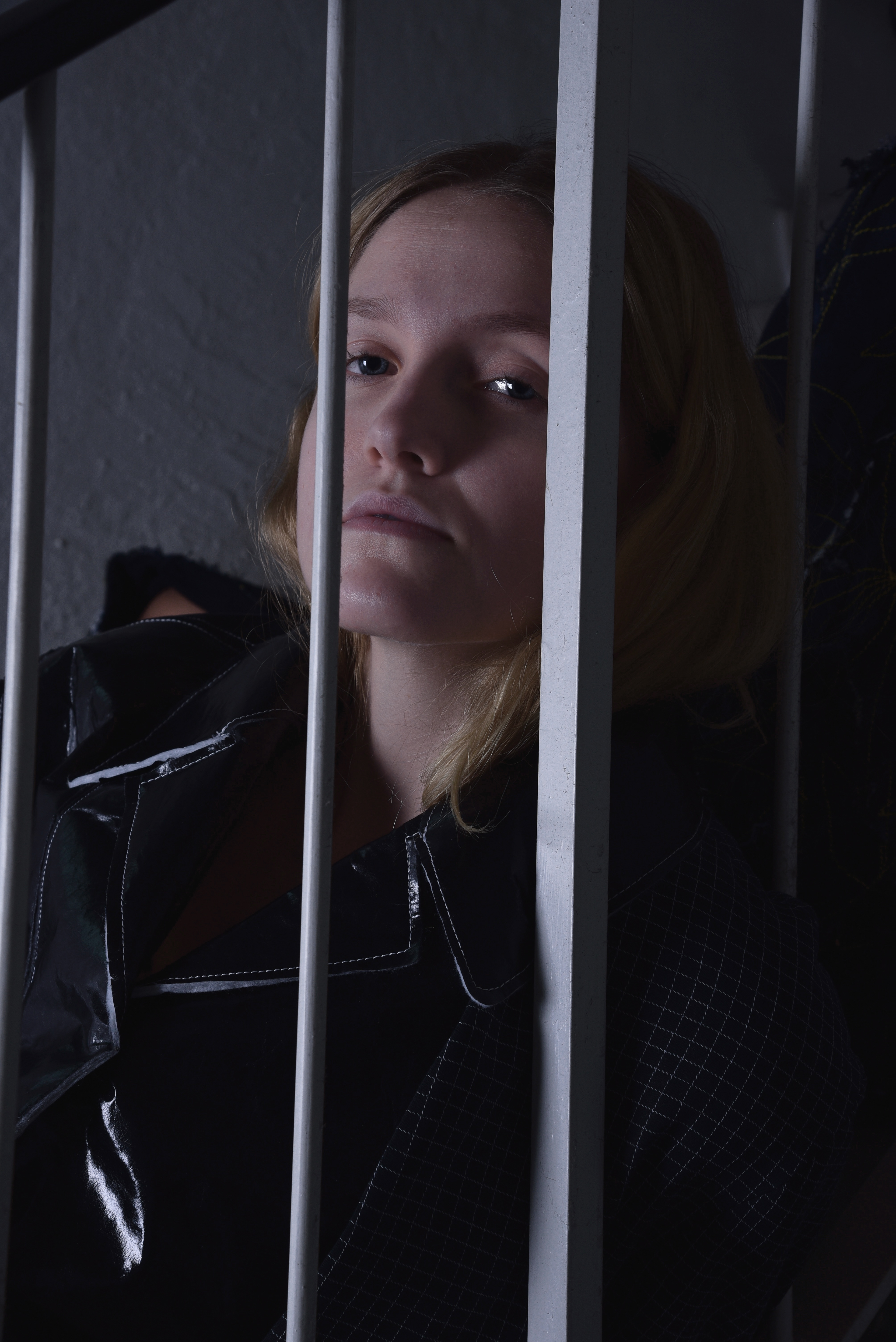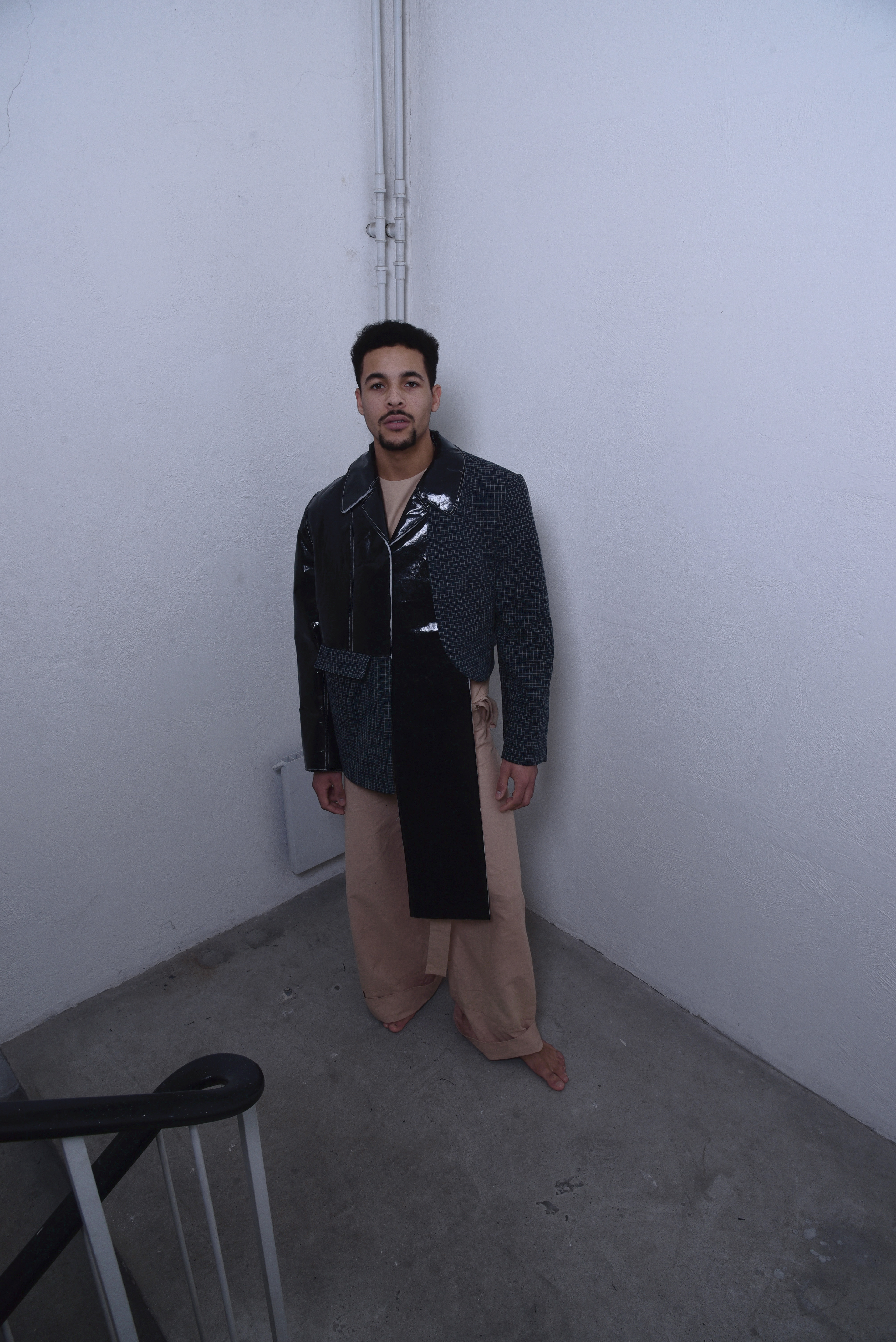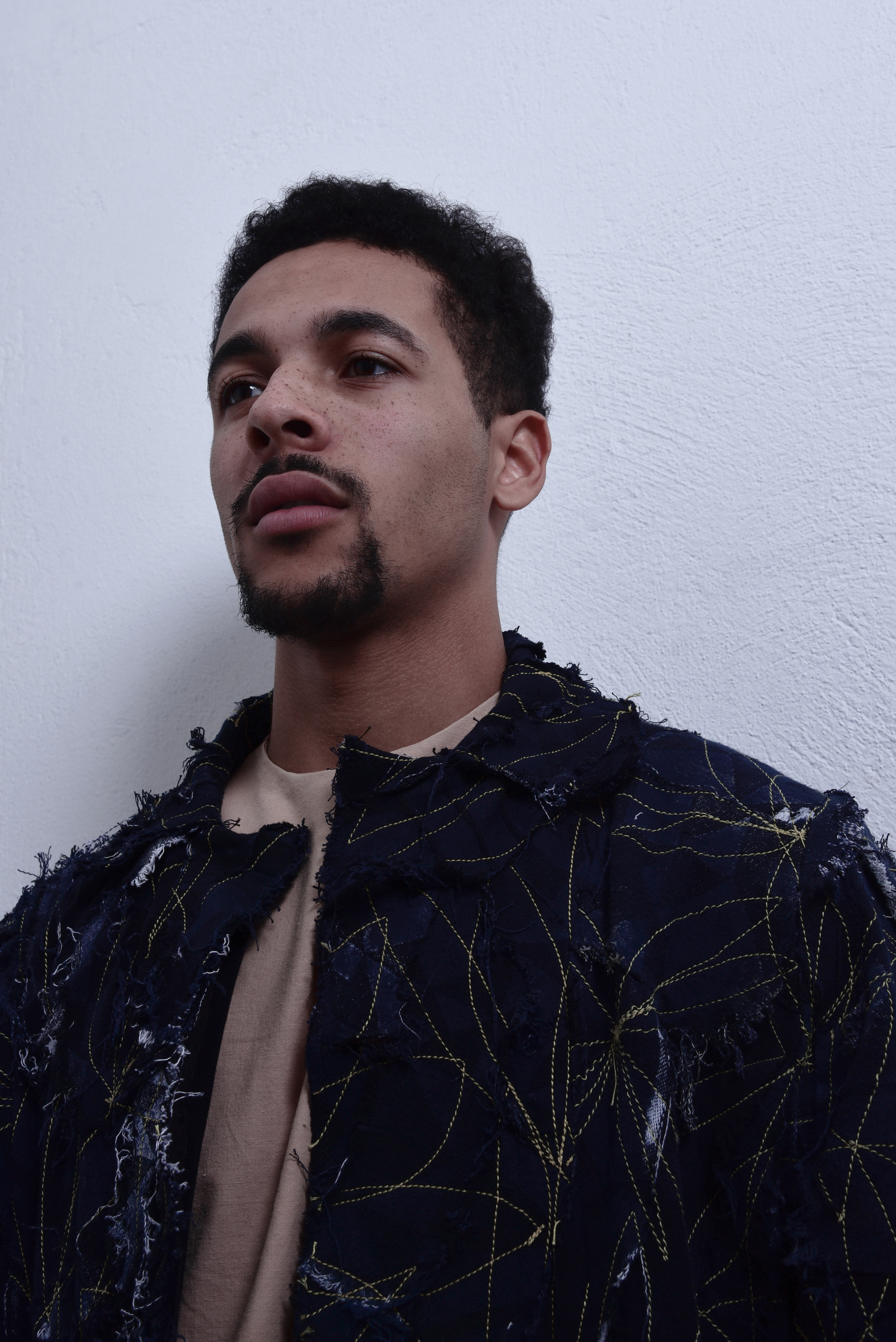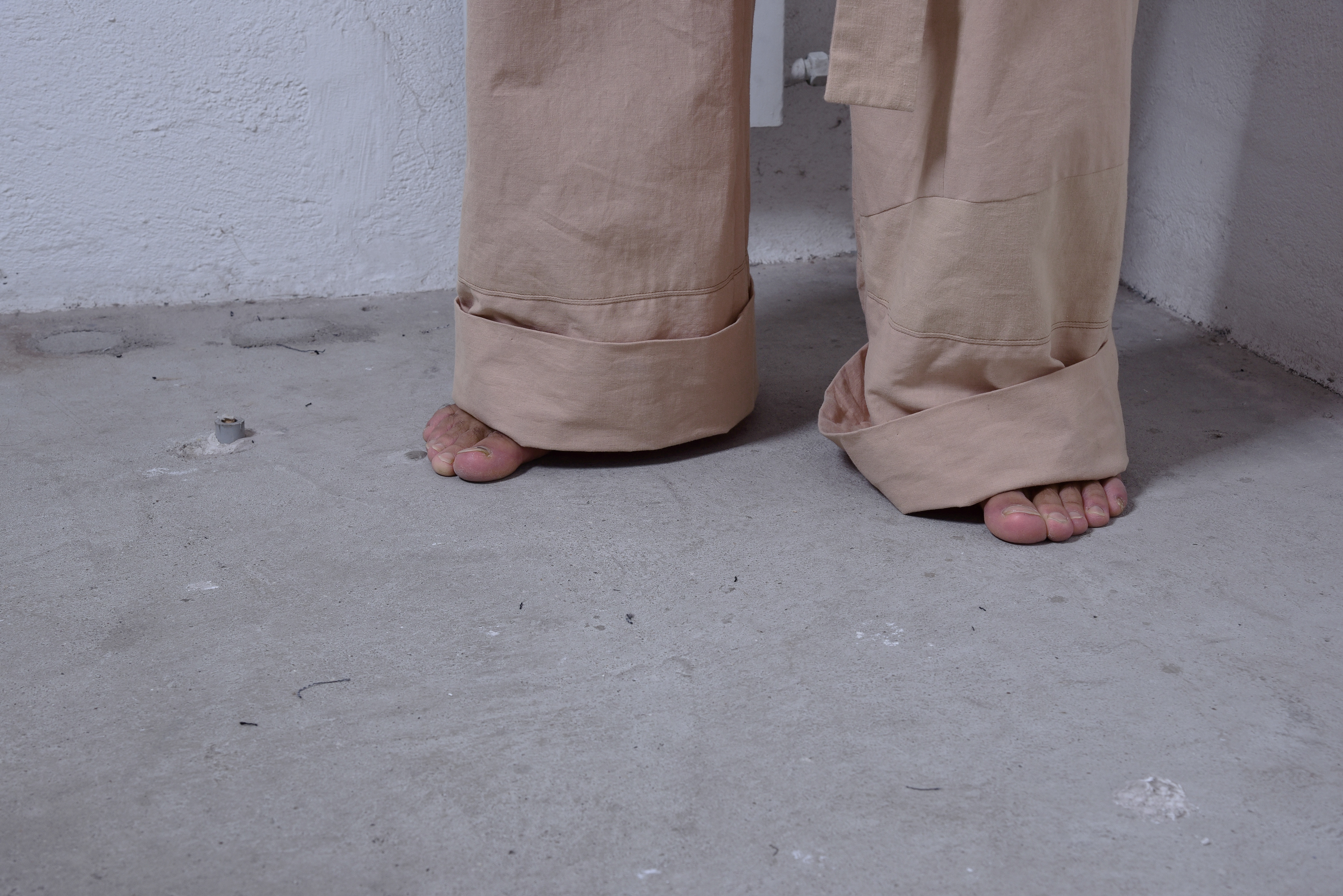 A very big thank you to First Hotel Kolding, Kolding Hotel Apartments, Cykelnørderne, Mantax Etikettering, Designskolen Kolding Kantine, Renseriet Adelgade for donating the materials that made this project possible.
Project made in collaboration with fashion designer Marie Due and textile designers Karen Juhl and Caroline Freitag.